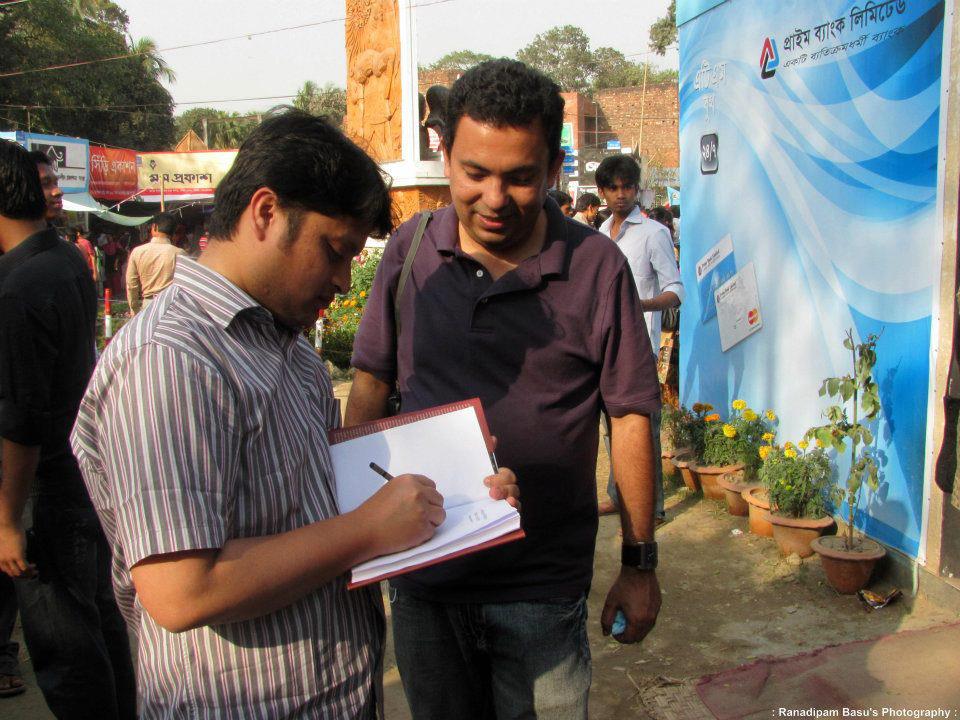 From The Guardian, 12 May 2015: A secular blogger has been hacked to death in north-east Bangladesh, the third such deadly attack this year.
Police said Ananta Bijoy Das was murdered as he headed to work at a bank in the city of Sylhet, an attack that fellow writers said highlighted a culture of impunity.
Kamrul Hasan, commissioner of Sylhet police, said a group of about four masked attackers pounced on Das with machetes at about 8.30am on Tuesday on a busy street in Bangladesh's fifth-largest city.
It appears that Ananta Bijoy Das had been refused a visa to attend a writers' conference in Sweden, as the death threats against him led the consulate to consider it a risk he might not return home.
It appears also that the Bangladesh government is reluctant to upset Islamists by investigating the murders and threats too closely.