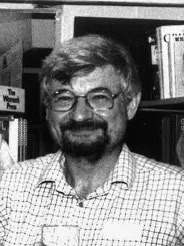 Simon Nightingale writes: Geoff Hardy, a member of Shropshire Humanists and a long standing friend of Jonathan Cutbill who died earlier this year, has kindly given 16 books on humanism to the Shropshire Humanist Library.
Geoff showed me around Jonathan Cutbill's lovely terrace house in Castlefields. I've never seen so many books in a private house. Room after room was filled to the roof with many racks of shelving full of ordered and catalogued books. Over many years Jonathan had acquired an extraordinary and indeed definitive collection of LGBT publications. Some rare volumes are of great historical interest. The University of London has been delighted to accept them at Senate House where they will be an important resource for research.
As well as a bibliophile, Jonathan was an ardent and well known defender of LGBT rights and co-founder of Gay's the Word bookshop in the Bloomsbury district of London. More about his life can be read in this obituary.
Shropshire Humanists, like all humanist groups, strongly supports human rights, including LGBT rights locally, nationally and internationally. Details of Humanists UK's LGBT community and campaigning can be found here.
We are very grateful to Jonathan Cutbill's generosity and to Geoff Hardy for arranging his donation. Those who want to see the full list of books available in the Shropshire Humanist Library, can contact our treasurer Peter Cann.
A modest selection of books to borrow or buy will always be available at our monthly Thursday evening events at University Centre Shrewsbury.